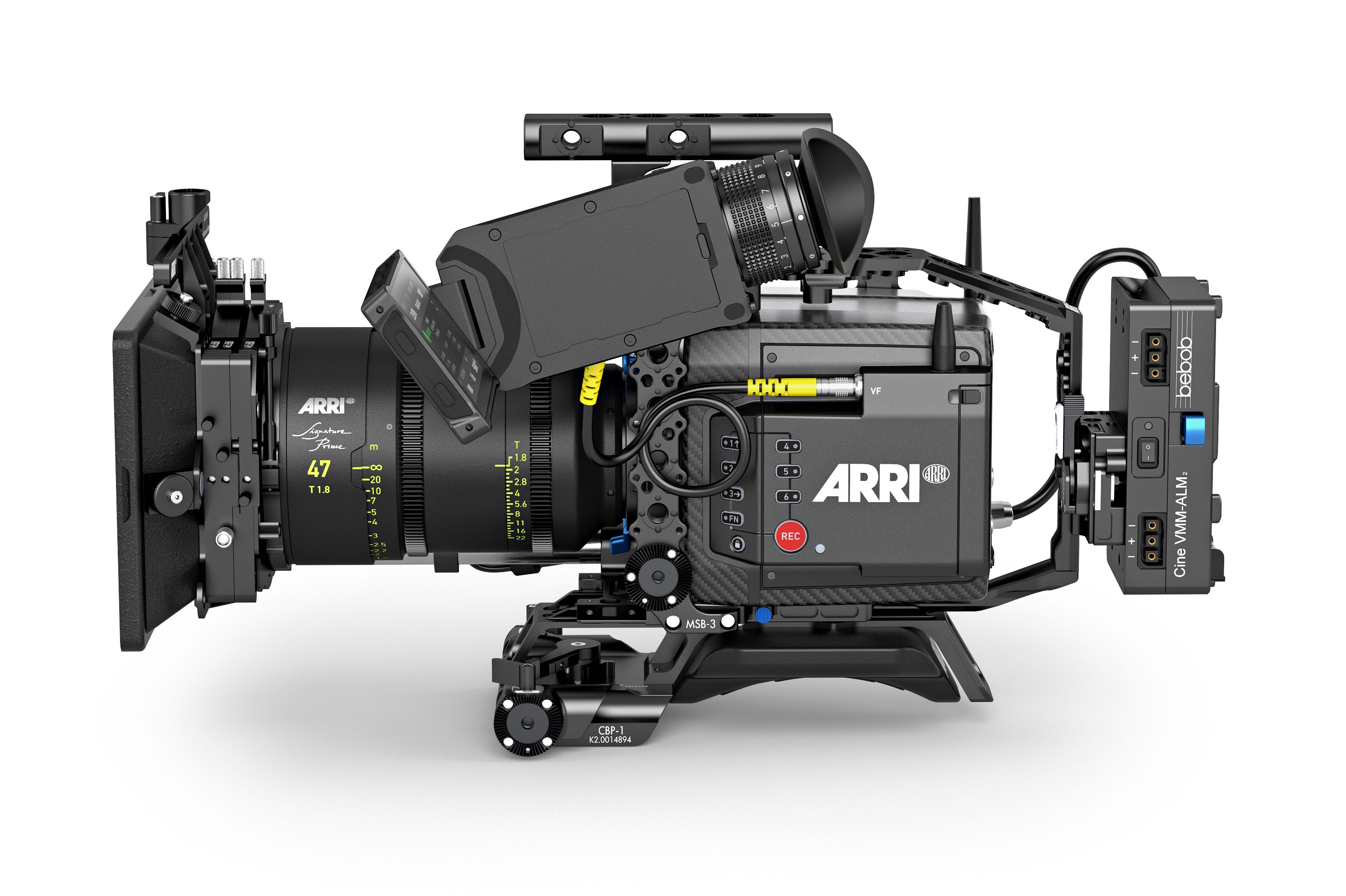 No more leaks ! Arri just officially announced the Alexa mini LF is here… almost Camera Ready just put in our order for multiples of the ALEXA MINI LF. Since Arri's introduction the bigger brother to the Mini LF,  prognosticators have been predicting a smaller version have filled the streets since last NAB Arri would be following quickly with a smaller version of the LF Check out the Footage below
Alexa Mini LF Key Features:
Exacts same sensor with recording formats as ALEXA LF
Compatible with LPL and PL mount lenses, Super 35 and Full Frame
Supporting all anamorphic de-squeeze ratios and more
Same compatiblity with ARRI plus cmotion wireless remote systems
New dedicated, regulated 12 V and 24 V accessory power outlets
Three internal, motorized large format FSND filters: ND 0.6, 1.2, and 1.8
D OLED display, color science and ARRICAM eyepiece like ALEXA LF EVF-2
New SYNC IN and improved AUDIO connectors
Three operation modes: single operator, crew or remote
Uncompressed and unencrypted MXF/ARRIRAW
New Codex Compact Drive 1TB is small, tough and cost-efficient
Works with 12 V and 24 V on-board batteries (~65 W power draw)
The ARRI ALEXA MINI LF packs a large format sensor inside the smaller Mini camera body with some slight difference. The new Mini LF has a slightly larger body than the original Alexa Mini though it is very close to the original Mini. Almost all of the accessories from the Alexa Mini will work on the slightly larger body of the ALEXA MINI LF. The current ARRI Prototypes weigh in around 2.6 Kg/5.7 lbs for the camera body with LPL lens mount and 800 g/1.7 lbs for the MVF-2 viewfinder.
Almost identical to the current ALEXA Mini in terms of size,  The Mini LF still has the same basic design and form factor that users liked.. The biggest difference, of course, is the sensor size